NOTE: These are not deep dives but a brief description of what happened to these people and why they were murdered. Deep dives are way more extensive and in due time I will publish them for Chris and others.
Chris Cornell was murdered on May 17, 2017, in Detroit, Michigan. He is known as the singer of the bands Soundgarden, Audioslave, and Temple of the Dog. Chris worked with several charities helping children, including in Haiti, during the Clinton Foundation debacle. His foundation assisted vulnerable children and he visited a refugee camp in Greece a few weeks before passing. Chris also delivered a report to the United Nations on child sex trafficking affecting refugees at the same time.
He worked with Chester Bennington, Anthony Bourdain, Brad Pitt, and Rick Rubin on his charity "Luminary Lane". A name reminiscent of Layne Staley, his deceased friend, and frontman for Alice in Chains. Susan Silver, his first wife, was the manager for both Alice In Chains and Soundgarden. He found a black book containing a list of addresses where children were delivered for sex trafficking or worse. The black book included several of his acquaintances – Actors, and musicians he knew or worked with at some point.
Unfortunately, these revelations would be the least shocking for him. He discovered his wife Vicky was embezzling the funds of their foundation, funds meant to help children. Besides, she's involved in trafficking young women to Mykonos and Dubai for yachting (high-class prostitution). Her associates for these crimes are rumored to be her mother, Antonia Vassiliades, Anna Vissi, and Sanela Diana Jenkins. Antonia pimped her daughter since she was a minor to have her marry a rich man. That man was Chris Cornell.
Suspects and accomplices
Chris Cornell and Vicky separated in early 2016. He lived in Florida, and she lived with the kids in New York. The divorce was imminent and would have left Vicky with no money due to a prenup agreement. Add that to the revelations involving the paternity of their two children: Toni and Chris Jr. Vicky signed a deal with the Devil and helped set up Chris for murder, she had $60 million reasons to do it. The love was long gone, the love was never mutual, it was all on Chris' side.
The main suspect in the murder is South African army grunt, Martin Kirsten, with a history of blackmail and violence. Rumors link him to Mossad's elite killing squads and as an occasional driver for pedophile Jeffrey Epstein. He dated supermodel Heidi Klum, who worked for Lex Wexner, both involved in the Epstein debacle. Directly involved in the murder planning: David Geffen, Ron Burkle, and Eric Esrailian. Courtney Love (barbiturate supplier), Linda Ramone, JD King, and Antonia Vassiliades are accomplices.
People like Tom Hanks, James Franco, Jeremy Renner, Taylor Momsen, Courtney Love, Anna Vissi, Diana Jenkins, Billy Idol, Tom Morello, Brad Pitt, Henry Kissinger, Hillary Clinton, Ron Laffite, Jared Leto, George Clooney, Mike Shinoda, Talinda Bennington, Eddie Vedder, Bono, Sting, Elton John, Daron Malakian, Serj Tankian, Ciro Orsini, Nikos Karvelas, and Lord Mandelson know about the murder. Some before, others after the fact. Brad Pitt was gagged by the Cabal, and threatened with his family; he sheltered himself in alcohol after the murder.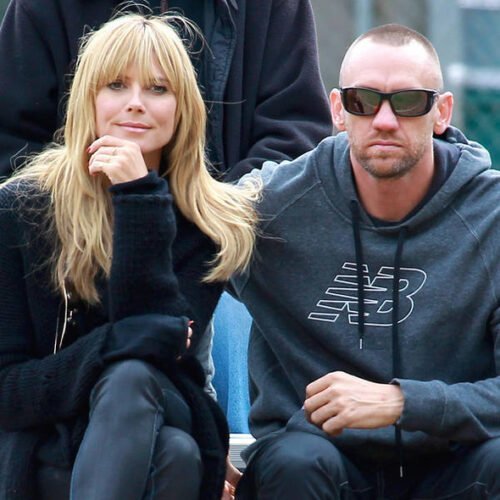 Silenced souls
Vicky has also taken legal and immoral actions against the band, Soundgarden – Trying to steal their share of the last songs recorded. She went after Chris' daughter with Susan Silver, Lily Cornell – Took her out of the will and isolated her from her siblings and events honoring her father. The person who has been closest to speaking is Ben Sheperd, he and Chris Cornell were very close. He spoke out against the murder in private but won't talk in public.
Chester Bennington was looking into the murder until his death and had copies of the black book Chris was working on exposing. Kato Khandwala, Anthony Bourdain, Kate Spade, Ines Zorreguieta, and Avicii suffered a similar fate. Chris Cornell died by strangulation: He had nine broken ribs, uneven ligature marks, a bleeding head wound, and a torn shirt. Suicide ligature marks are ALWAYS even due to pressure. All signals of a confrontation before his death as he fought for his life.
He took two Ativan pills, nothing extraordinary, but then someone slipped a barbiturate substance into his drink. Drugs are used as a scapegoat for the suicide bullshit and to make him vulnerable to an attack. The bodyguards worked alone or assisted by the security guards dressed as policemen escorting them to the MGM. Witnesses recall Chris being annoyed at the presence of the "fake" cops, and one of them roughed him up before the show. This event caused his head wound to reopen, Vicky had hurt him a few nights earlier during their last confrontation.
During Louder than Love, I will destroy the timeline proving the perps are lying. I will expose testimonies by friends, musicians, family, intelligence, police, and others. The forensic analysis will be the last nail in the coffin for the killers.