I'm Alessandro du Châtel: A former psychology, criminal profiling, and computer science student with vast experience in risk management and pattern recognition. I'm a passionate writer, producer, editor, designer, and filmmaker. I created Total Disclosure in early 2018 as a means to expose human trafficking, pedophilia, high-profile murders, and occult secret societies. I am a happily married, 37-year-old conservative libertarian, if that makes sense. I'm also a licensed private investigator, which gives me a strategic advantage for this important purpose. As a fervent patriot, I strive to unite other patriots worldwide to fight against the tyrannical New World Order and the WEF's Agenda 2030.
During my youth, I led the grunge rock band "One Trick Pony," and worked as a part-time DJ at the Hoxton Pub, one of the most popular nightclubs in Costa Rica. There, I hosted events for some of the most popular musicians in the world and heard several stories that I now expose as Blind Items. The nightclub also served as a meeting point for the Freemasons, who extended an invitation to my two former best friends and me to join the secret society. At the time, I was ignorant of their nefarious deeds, but I declined based on the fact I thought they were ridiculous and never liked to form part of circle-jerk groups. I have reasons to suspect my friends did join afterwards.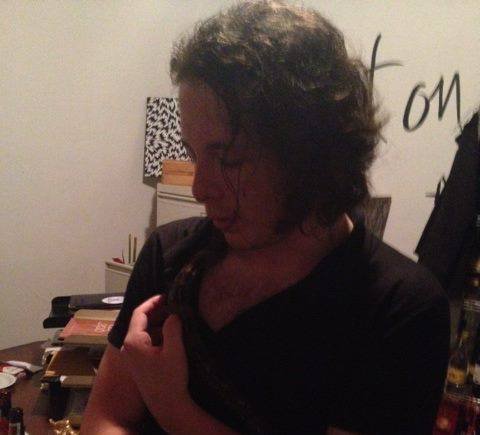 In 2014, I abandoned the scene, horrified by the general hypocrisy and plain exhausted by the degeneracy ever present in such circles. I dissolved my band in the middle of the recording of our first album and decided to take a year off playing music altogether. I decided to get clean at age 27 after sustaining a cocaine habit since I was 16 years old. I had already been able to kick my addiction to benzos and heroin some six years prior, so, cocaine was the real test. I managed to get clean helped by a new-found obsession with fitness which saw me hitting the gym six days a week, three hours a day. I trained some MMA in the meantime as well, Muay Thai and Brazilian Jiu Jitsu.
By 2016, I felt great and decided to give music another shot, this time auditioning to replace Scott Weiland in Stone Temple Pilots after his tragic passing. I managed to make it to the top ten finalists, but due to personal issues, I was forced to miss the last audition set in New York City, a live show with the band and their family and friends. Someone else got the spot. The disappointment was too much to bear and I decided to quit music for good, at least commercially. Now, I sing randomly in the corridors of my house at my wife's expense. A year later, musicians Chris Cornell and Chester Bennington were murdered due to their knowledge of secret societies partaking in child sex trafficking, and worse.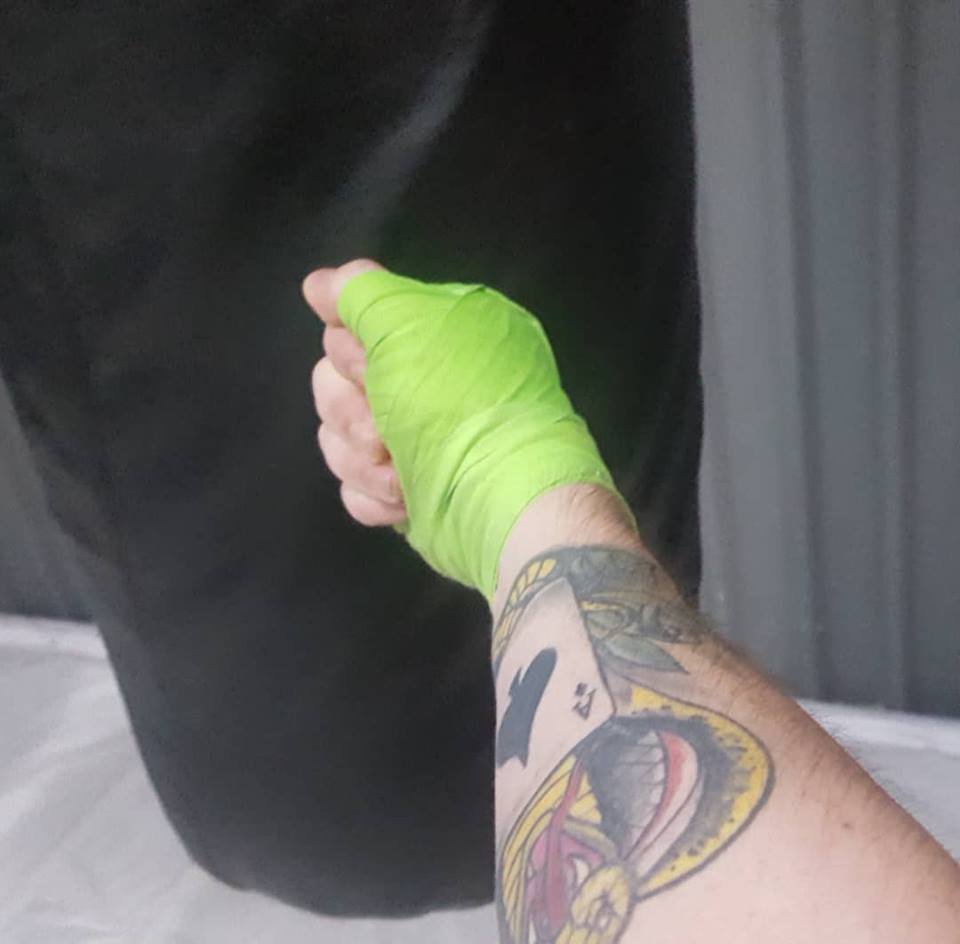 As someone who loved their music dearly and identified with their noble cause, I started to look into their deaths and that's how Louder Than Love started. That's when I learned of Pizzagate, thanks to Wikileaks, Seth Rich, and Julian Assange. I started absorbing every piece of intel I found on VOAT, Reddit, and 4chan. A year later, the murders of Kate Spade, Anthony Bourdain, and Inés Zorreguieta, just days apart, made me step into action. These people were dropping like flies! Unaware of limited hangouts, I innocently volunteered for the MI6-controlled opposition operation known as the International Tribunal of Natural Justice, led by Jesuit-bound new age guru wannabe Sacha Stone.
I was in charge of social media, and after being censored by the organization (they asked me not to post anything related to the Hampstead case or the Clintons), I quickly felt I was in the wrong place. The last drop was the censorship of Fiona Barnett's testimony, which led me to quit the organization after getting intel on its dark agenda. After that, I decided to create my own podcast on Patreon, and after being doxed by Vicky Cornell and her mother over my research of her husband's murder, I decided to stop using an alias and come out with my real name, showing my face as to give more credibility to my research and testimony as an ITNJ whistleblower.
I helped to expose Sacha Stone and his nefarious organization as an MI6-controlled opposition front that was used to control the testimonies of the victims. As a result, the ITNJ is no more. During the following months, I befriended people like podcaster Enty Lawyer, Australian Satanic Ritual Abuse survivor Fiona Barnett, and Hollywood whistleblower Isaac Kappy. My friendship with Enty was compromised due to my feud with Mossad-controlled opposition agent Gabe Hoffman, the producer of the film "An Open Secret." In my attempts to expose the truth about these gatekeepers and after the murder of Isaac, I went full-on against Hoffman and his associates, which resulted in my de-platforming from Facebook, Twitter, YouTube, Patreon, and even PayPal.
During those dark times, I found myself becoming a born-again Christian, a slight change of faith as I was raised Roman Catholic. The blessing of accepting God and Jesus in my life helped me overcome my demons as I became stronger in the coming months. During the COVID lockdowns, the Lord blessed me with my now wife, Ana Lua, whom I met thanks to my work at Total Disclosure and whom I helped in a criminal case resulting in the closure of the popular cloud Volafile under evidence of child sexual abuse material. This website was the biggest database of illegal porn in all of Europe, serving as a breeding ground for traffickers and pedophiles.
Smaller websites were also taken down thanks to my investigation and the evidence delivered to the authorities and the hosting platforms. There have been many small and not-so-small wins in between, but clearly, the biggest win so far was getting married to my wife, and we expect to welcome some new family members sometime soon. For close to two years, I worked with Good Lion TV, producing 350+ videos in 2+ years. I was forced to cut that relationship due to irreconcilable moral and professional differences. I have now forgiven Nick Alvear for the crimes committed against me and my family and decided to create my own platform instead of aiding the growth of someone who may have bad intentions overall. Join us on this journey!