Please note that any of my social media accounts can be banned at any time during the nature of my work. I kindly suggest you subscribe to this website's newsletter to maintain contact. I usually send a weekly email with the highlighted content of the week. If you wish to send me your theories, testimonies, or any information that may help Total Disclosure, please use my preferred email address (listed first) for that purpose.
Email 1: [email protected]
Email 2: [email protected]
Podcast: https://www.subscribestar.com/totaldisclosure
Fundraiser: https://gogetfunding.com/total-disclosure/
Merchandise: https://moteefe.com/totaldisclosureshop
YouTube: https://www.youtube.com/channel/UCUrG7sXijtbGhQYmmC33g9w
BitChute: https://www.bitchute.com/channel/YJmAS1iSOeY3/
Rumble: https://rumble.com/c/c-310505
Instagram: https://www.instagram.com/louderthanlove1/
MeWe: https://mewe.com/i/alessandroduchatel
MeWe1: https://mewe.com/p/louderthanlove
MeWe2: https://mewe.com/p/totaldisclosure
Parler: https://parler.com/profile/totaldisclosure/
Minds: https://www.minds.com/totaldisclosure/
WeWake: https://wewake.life/profile/?totaldisclosure/
Flote: https://flote.app/totaldisclosure
Wimkin: https://wimkin.com/alessandroDC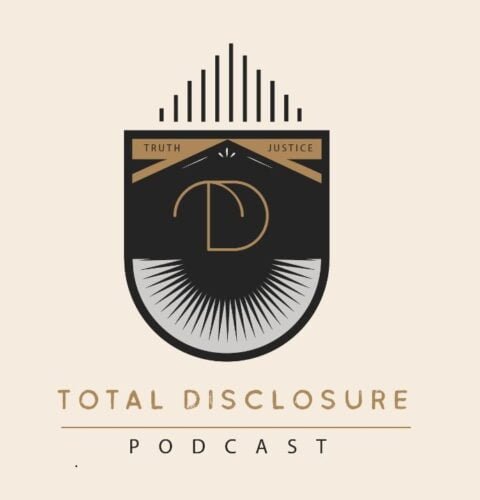 We need your help to stay online
The Total Disclosure Network is a 100% independent media outlet. I focus on exposing child sex trafficking, pedophilia, tyranny, high profile murders, and secret societies. Any person who uses mind control, child rape, blackmail, and other crimes to pull the strings from the shadows is a target. DARK TO LIGHT. WE ARE THE NEWS. WE ARE THE STORM – LOUDER THAN TRUTH.
If you want to help this website, please consider subscribing to the PODCAST. My aim is to become a self-sufficient mainstream media network with integrity. There is also merchandise available HERE. While I understand it may be inconvenient, due to the nature of my work most standard donation channels are wary of us. You can donate by using PayPal via my GoGetFunding FUNDRAISER. Please email me for a PayPal address or bank account – or you can donate directly using the following details:
CRYPTOCURRENCY
Bitcoin: 1BPxS6zfbG94HwmdNgS2m8rhrPrcdoosEY
Ethereum: 0x0e3776782E92B4924a799c3766A77ADC355e16C2
Litecoin: LfbTARZEJ6ELvucf2yhhu6Jjj7YXfzyQWw