Read PART I HERE. Vicky Cornell hired Martin Kirsten, and she controlled Chris's every move, as his manager and handler. He was her meal ticket, a means to an end, and nothing else. Their ever-changing lies as they slander Chris's family and friends, denote attempts to deflect. Vicky's mom, Toni Vasil, hinted that Kirsten was responsible and blames Amy Decker for hiring him, Peter Cornell's girlfriend. Chris and Peter were close, however, her involvement with Patriot Management makes her suspect. Ron Burkle and Ron Laffitte are involved.
Maybe they had a falling out, or it's a strategy to further muddle the waters. Until her bad intentions are proven, she should be considered innocent but observed. I spoke with Jessica Robbins and, I have to tell you, it felt like she was reading a script. I've studied Vicky's behavior so much I recognize her stamp on any statement. The replies I got from Jessica all look taken out of a "PR release" by Vicky. You can find Jessica on Instagram if you are curious, but it's a waste of time.
Follow the wives and the bodyguards! Often, they are appointed as handlers by the powers that be who control the industry. Just like Kurt Cobain and Courtney Love, Anthony Bourdain and Asia Argento, and Chester Bennington and Talinda, fellow examples. Martin Kirsten was planted by Vicky to follow what Chris was doing and who he was meeting with. No, she wasn't trying to catch him "cheating," as if they weren't separated already. It's their narrative aiding the murder coverup.
Follow the bodyguards
Let's take a quick look at Ed Majcina. Linkin Park Last Tour's bodyguard for Chester Bennington and Mike Shinoda. Like Martin Kirstin, a military-trained man and a professional mercenary, linked with Jeffrey Epstein's human trafficking network. Majcina was Lady Gaga's bodyguard for years (she's involved with Marina Abramovic and James Franco). Majcina is also close friends with the sex offender and photographer Terry Richardson.
He also was Robert de Niro's bodyguard (questioned over a child sex trafficking case in France, linked to Jean Luc Brunel). He even worked for billionaire Steve Forbes (mogul registered on Epstein's Lolita Express flight logs). Furthermore, Majcina was present immediately after Chester was found dead at his Palos Verdes Estates, California residence. So, he just happened to be around and decided to crash the party to direct traffic? Or was his presence a consequence of something more sinister?
Chester Bennington was looking into the death of Chris and had copies of the black book Chris was working on exposing. Kato Khandwala, Anthony Bourdain, Kate Spade, Ines Zorreguieta, and Avicii suffered a similar fate. Chester Bennington died by strangulation: His murder was way cleaner, lessons learned after Chris. He was rendered unconscious with an electric rod and then hung out to die. Enemies disguised as friends, killers disguised as bodyguards.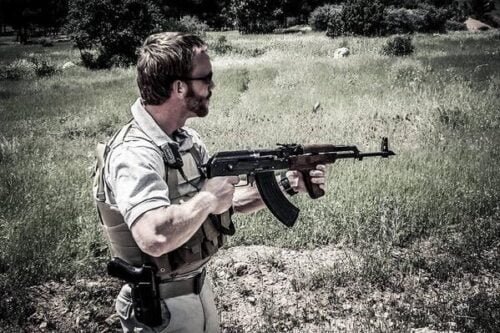 Reliable witness?
Most of what we know about Chris Cornell's death comes from Martin Kirsten. According to his own count, he accompanied Chris to his room after the show. Kirsten was not only the last person to see Chris alive but also the one who discovered the body. People need to understand that everything we heard about Chris's death came from this man and Vicky. It's also worth noting that Detective Charles Weaver failed to interrogate Kirsten properly. You could argue this was due to laziness or a desire to avoid getting involved in a controversy.
Considering the corruption affecting the Detroit Police Department, is it possible Weaver is dirty? Martin Kirsten never spoke to anyone else but him about the incident, that we know. Even when he panicked over our publications, he failed even to name Chris by his name. The interview was a blatant public relations piece farted out to paint him in a noble light, the saver of wildlife. Kirsten might be hunting poachers now, he might love animals, but that doesn't redeem him from being a criminal. The interviewer is his best friend and cult leader of some Hillsong-like church in California.
Kirsten claimed Chris summoned him because he needed help with his computer. After his last performance, why would Chris's priority be his computer? This simple question has yet to be answered by anyone close to the singer. If he meant to take his own life, researching his last actions should be critical for the investigation. The fact this goes unexplained in the report is a red flag, details matter! Detective Weaver retired in November 2017, shy of six months after Chris's death, did he get an extra pension?
A river of deceit
Detroit News altered this version of the story in a case "FAQ" released on July 21, 2017 (one day after Chester's death). In the original publication, they stated Chris summoned Kirsten to his room to have his computer fixed. Later on, the version swapped for "Kirsten helped fix the singer's "Apple TV" and gave him two Ativan pills." "Apple TV" is NOT a computer, it's a device that you hook up to a monitor to stream videos online. If Kirsten was helping Chris, he would know the difference, so why? Why would Chris ask for Kirsten's help if he didn't know the difference between the two devices?
Perhaps Detective Charles Weaver was jotting a simplification of Kirsten's statements, which is NOT due process. For such a high-profile case, it seems they dropped the ball multiple times. These inconsistencies should be obvious for a seasoned officer like Weaver, with over 30 years of police work experience. Perhaps the version was changed because they don't people to question why NO COMPUTER was taken as evidence. The singer's phone also quickly returned to Vicky without much hassle. Where is due process?
And so, it's fair to assume Kirsten took the computer to his room before Weaver or EMS arrived. Did the computer contain the black book full of names Chris and Chester meant to expose? The same book mentions people linked to Vicky, Kirsten, Majcina, and Epstein. If Chris had an Ativan prescription, why was Kirsten holding it? Chris was a grown man. Why was Kirsten responsible for dosing him? Why isn't Kirsten being interrogated thoroughly on Chris's fake addiction? The family and the public deserve an explanation.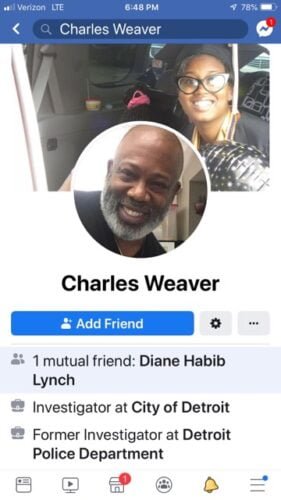 Poorly planned, poorly executed
If we are to believe all these stories on how "off" Chris was during his last show, why didn't Kirsten notice? Why didn't the staff and fellow Soundgarden members call anyone to help Chris? The bodyguard should've assessed his condition and avoided giving Chris another pill. All this weirdness added to Chris voicing his dislike for Martin Kirsten clearly to his peers. He even told some of his friends back in Seattle about Kirsten's erratic behavior, and how he was a bit afraid of him.
If Chris needed his computer or Apple TV fixed, why would he take Ativan? If he had important things to do why would he take his sleeping pills? DETAILS ARE IMPORTANT! We've been fed some poorly planned garbage since day one, and nothing makes sense. The timeline, the circumstances, the procedure, and the crime scene – You name it. All bollocks and let's not forget the crime scene was botched, providing us with forensic evidence.
Supposedly at 11:35 p.m., Chris was on the phone with Vicky. "He was different, Chris was slurring words, sounded groggy, and kept repeating: I'm just tired. When he told me he may have taken an extra Ativan or two, I contacted security and asked that they check on him." She noticed over the phone, but Kirsten couldn't tell in person. Why does it sound like she's talking about a security team instead of a friend as she referred to Kirsten before? Conflicting statements by Vicky and that's the norm. Do you trust Kirsten knowing what we know about him? Knowing what we know about that night?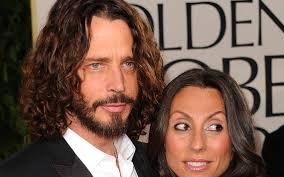 Wide Awake
The hands photographed as "evidence" are not Martin Kirsten's. So what does that tell you? Detective Charles Weaver is complicit. Listen, I'm not one of those people who likes trashing on police, I have family in law enforcement. Considering the hotel and the city this happened in, corruption in high places it's certainly a big possibility. Detroit, Chicago, Los Angeles, New York, Miami, and Phoenix are examples of cities heavily tainted by corruption in law enforcement and their judicial system.
Chris Cornell and Vicky separated in early 2016. He lived in Florida, and she lived with the kids in New York. The divorce was imminent and would have left Vicky with no money due to a prenup agreement. Add that to the revelations involving the paternity of their two children: Toni and Chris Jr. Vicky signed a deal with the Devil and helped set up Chris for murder, she had $ 60 million reasons to do it. The love was long gone, the love was never mutual, it was all on Chris' side.
He discovered his wife Vicky was embezzling the funds of their foundation, funds meant to help children. Besides, she's involved in trafficking young women to Mykonos and Dubai for yachting (high-class prostitution). Her associates for these crimes are rumored to be her mother, Antonia Vassiliades, Anna Vissi, and Sanela Diana Jenkins. Antonia pimped her daughter since she was a minor to have her marry a rich man. That man was Chris Cornell.