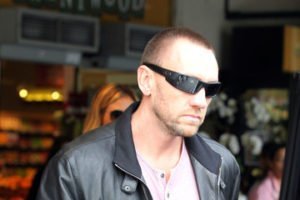 According to official records, Martin Kirsten was born on September 26, 1972. He has criminal records in Orange County (2004, 2007, and 2019) and Los Angeles (2002). Currently residing in Long Beach (since 2013), Kirsten appears as owner and employee of two companies in California. The inactive company Physique International Incorporated is delinquent as far as taxes go. His active company, Battalion Protection Group, consists of a team of mercenaries who participate in different tasks.
Personal security and hitmen. The usual, working as military contractors for whoever can afford it. A mercenary disguised as a professional stand up guy, but curiously, he appears as the only employee. His dubious past, absent integrity, and botched statements evidence a lot of "confusion" about the tragedy unfolded that night. Chris Cornell's bodyguard is the last man to see him alive. The man has been extremely elusive since Chris Cornell passed away.
Its standard procedure, the last person to see the victim alive, becomes a person of interest. When you add all the inconsistencies and the personal history of Mr. Kirsten, it's a no brainer. As most of us know, Chris was one of the nicest men alive, regardless of your status. He wasn't shallow or narcissistic. Martin Kirsten was nicknamed "the nanny" in a demeaning fashion. Vicky's new managerial decision to appoint this man as Chris's chaperone didn't sit well with the singer, but he put up with it. Huge mistake.
Mossad trained
Martin Kirsten seems to be very comfortable financially speaking. He owns five vehicles: A Range-rover Land-rover, an Audi A8, a Ford F150, a Cadillac Escalade, and a BMW M6. Two of those vehicles bought months after Chris passed away. Did somebody get a bonus? He has properties (and leases) in Huntington Beach, Santa Monica and Los Angeles, California. Born in South Africa, sources state Martin Kirsten spent time in Australia and Israel. Rumors circulate that he has links with Mossad (Israeli Intelligence), more specifically the Kidon Bayonet division.
It seems he skipped some classes as he was sloppy during his latest crime scene. Kidon bayonet is an elite assassination unit based in Caesarea, an affluent privately owned town in northern Israel founded and owned by a branch of the Rothschilds. Kidon recruits from "former soldiers from the elite IDF special force units." This unit has been a part of Israel's policy of assassinations for decades. According to Ronen Bergman, Israel used this policy more than any other country in the West since WWII, carrying out at least 2700 missions.
This terrorist organization believes ANY crime is justified if it benefits Israel's agenda of expansion. It's Zionist supremacy, in a nutshell. Mossad is the main entity in Israeli Intelligence, above Aman and Shin Bet. They are responsible for "intelligence collections, covert operations, and counterterrorism". Mossad is separate from Israel's institutions because no law defines its purpose, objectives, roles, missions, powers, or budget. This is dangerous as the agency it's exempt from the constitutional laws of Israel which are often described as "the deep state".
Blackmail is the name of the game
Mossad's director answers only to the Prime Minister. Its annual budget is estimated to be around $2.73 billion, and it employs 7,000+ people. It stands as the second-largest espionage agency in the Western world, after the American C.I.A. Mossad answers to Benjamin Netanyahu and the Rothschilds – Banker zionist psychopaths. What role does Mossad play in American foreign policy decision making? Ghislaine Maxwell and Jeffrey Epstein worked for Mossad blackmailing politicians, moguls and celebrities, why?
It gets worst, Mossad is involved in human and organ trafficking via different hubs worldwide. You can find an increasing amount of Israelis arrested worldwide due to these crimes (Including in my home country Costa Rica). All too relevant since we know Chris Cornell, Chester Bennington, Anthony Bourdain, Avicii, and others were openly denouncing child sex trafficking. The name of the game is blackmail as it happens in Washington – It happens in Hollywood. Insiders estimate that around 75% of men in Hollywood are corrupt by pedophilia. 40% of women are too, approximately.
Anthony Bourdain and Chester Bennington supported "Luminary Lane," founded by Chris Cornell's. Brad Pitt and Rick Rubin also formed part of that NGO, but only them remain alive. Connections lie deep but, I don't want to wander outside Kirsten much. My point is, three people are now dead, by hanging, under unbelievable circumstances. What are the odds? The connections between the Clintons, David Geffen, Steven Spielberg, Harvey Weinstein, Adam Schiff, Ron Burkle, and the Podestas make it all more sketchy.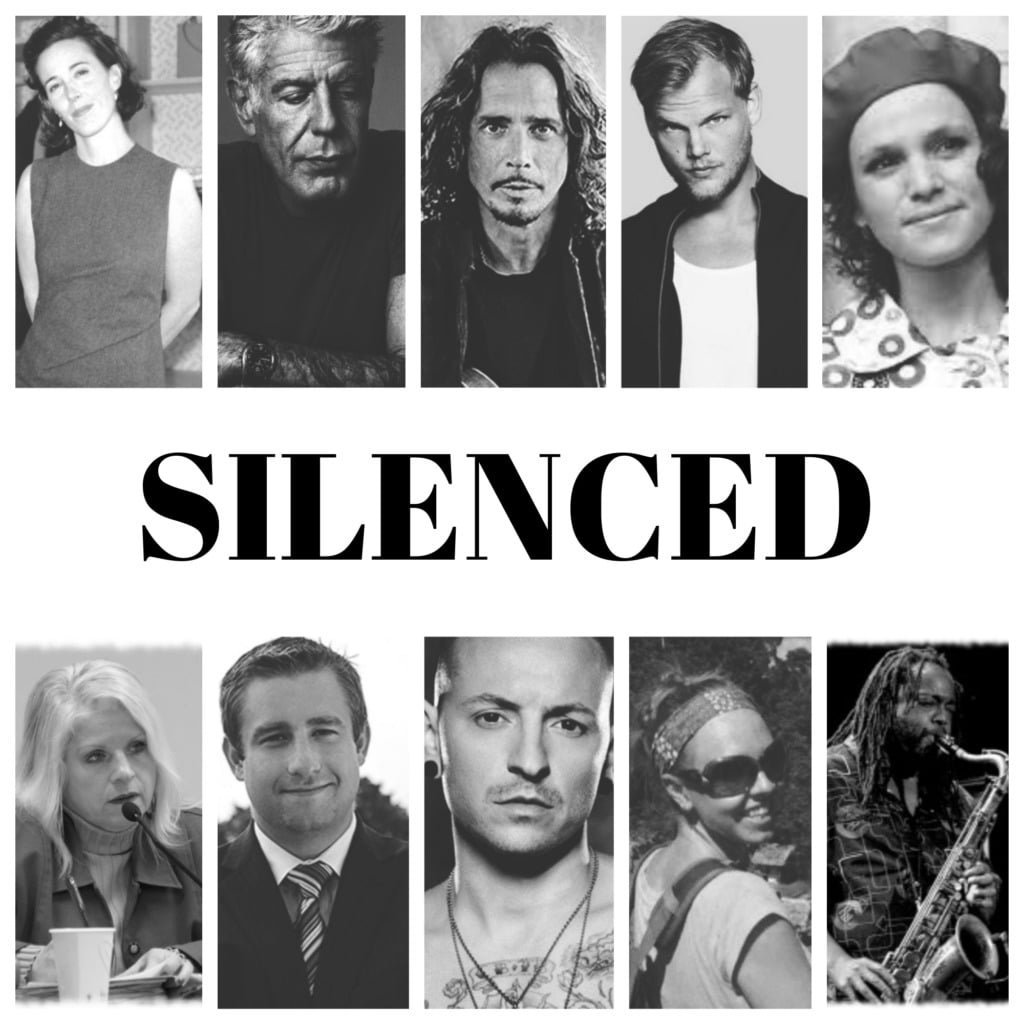 The MGM, Geffen & Epstein
The head of MGM Grand (mafia owned hotel) and the Detroit Police Department are complicit. Think about it, Vicky Karayiannis doesn't have that kind of pull, not by herself. Neither does Talinda Bennington, Asia Argento, or even Courtney Love (as resourceful as she is). Vicky isn't the mastermind, but she certainly was the nastiest backstabber. Eric Esrailian (Cornell family doctor, and "The Promise" producer) is on the mainboard of the MGM and just happens to work for the Geffen-UCLA School of Medicine.
Esrailian met Anthony Bourdain during a meeting with Chris Cornell, what did he hear and did he snitch Coming back to Kirsten, he was the bodyguard for Heidi Klum and her children for five years. Klum and Seal split up as the singer discovered Heidi was sleeping with Kirsten on his bed. The Victoria's Secret model filed for divorce citing "irreconcilable differences" and started dating Kirsten immediately. After exposing this alleged cheating scandal, Seal hinted to photographers that the infidelity didn't start recently.
Martin Kirsten dated Klum from 2012 to 2014, and she reportedly played the role of sugar mama following the breakup. Klum bought her Kirsten a house for his mother in his home country of South Africa and gave him money to keep him quiet. Quiet about what? So, Kirsten broke a marriage with children just to blackmail Klum later? Nice guy, huh? Sources say he got paid over $1million by Klum. Would you hire a man with this resume to protect Chris Cornell? Who hired him?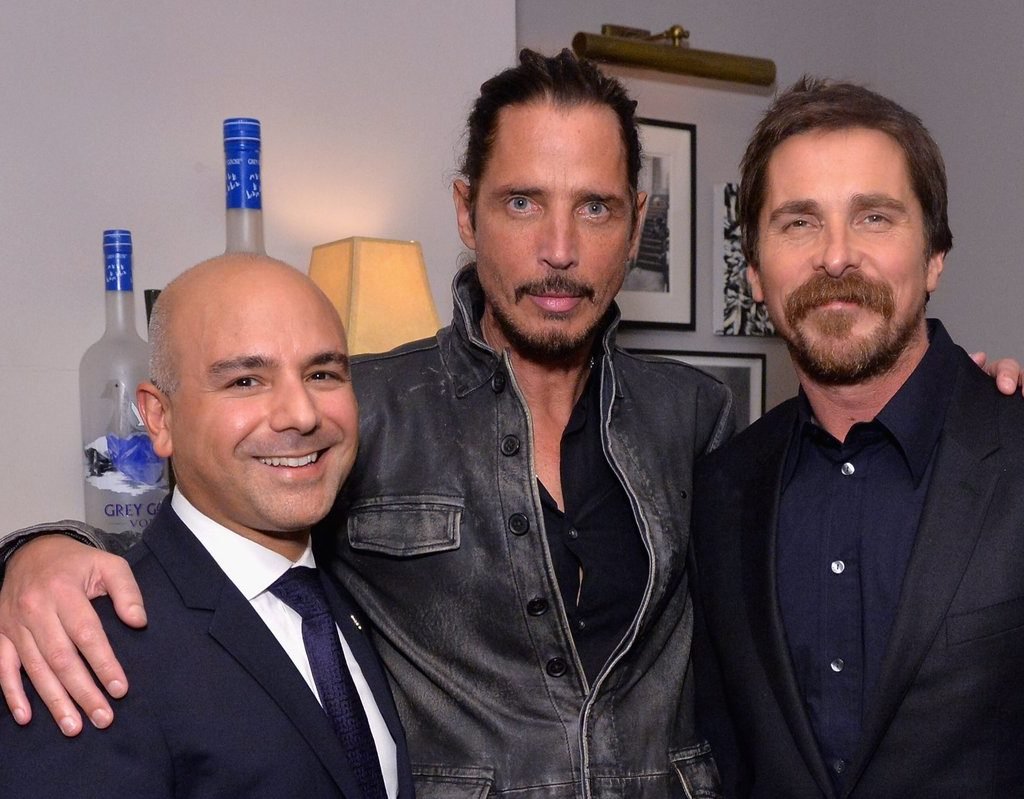 Heidy Klum, Tom Hanks & Rita Wilson
Things get dicey again, Klum was close to the Epstein inner circle. Naomi Campbell, Prince Andrew, and Ghislaine Maxwell are her pals. To top it all, Klum worked for Mossad/MEGA group Victoria's Secret owner Les Wexner. The man who gave Epstein a mansion in Manhattan for free! It is widely accepted the L Brands owner was Epstein's financier, and Maxwell his handler. It seems all roads lead to Epstein.
Klum is also close with Tom Hanks and wife Rita Wilson, so it gets worst. Rita is Toni Cornell's godmother, and the couple parties with David Geffen at his yacht often. Brad Pitt was Geffen's boy toy when he first arrived in Hollywood, just like Tom Cruise. The reason why Pitt was pushed was the velvet mafia casting couch. Did Pitt share details about that with Cornell? Considering Geffen was Cornell's employer via Universal Music Group, its a fair reason to worry.
Isaac Kappy (murdered) and Sara Ruth Ashcraft denounced Tom Hanks over pedophilia. Ashcraft claims she was sold to the actor by her father when she was just 13 years old. Tom Hanks is a high-ranking member of the Illuminati and a 33º freemason. He blatantly brags about his crimes on social media, and his offspring brag about their "secret" affiliations. Isaac Kappy died on May 13th, 2019 – Thrown out of a bridge after extensive character assassination by Mossad operatives. Steven Spielberg, Tom Hanks, Gabe Hoffman, and other unsavory characters are be involved.
How many people?
How many people denouncing child sex trafficking must die in weird circumstances before we open our eyes? There are hundreds of bodies worldwide, silenced while trying to expose this filth. We need to forward this information to most people willing to listen and change the collective perception. Do you think Martin Kirsten sounds like the kind of guy who might, I don't know, sleep with Chris's wife, and murder him for a hefty sum? Why would you hire someone with his rep to protect your loving husband?
Vicky decided to replace Leroy Michaux, the previous bodyguard. Leroy had a special connection with Chris and the kids. The man's loyalty extended for over a decade, very hard to find nowadays. He was present on many of Chris' solo tours, and according to witnesses, he was a professional and personable asset to the touring team. He loved Chris. Vicky went as far as to hire deranged groupie Jessica Robbins and plant a (second) stalking incident to spook Chris.
All to convince Chris Cornell that they needed someone more experienced in handling what she called undesirables. "2014 federal complain against Robbins said Cornell and wife Vicky pulled their kids from public school out of fear of Robbins…" Fear of what? Did she boil a rabbit alive like Glen Close's character in Fatal Attraction? No, she intended to propose on stage." Rocker Chris Cornell was rescued from a stalker by Heidi Klum's ex-beau and bodyguard, Kirsten, Page Six has exclusively learned." PART II
If you like my work
The Total Disclosure Network is a 100% independent media outlet. I focus on exposing child sex trafficking, pedophilia, tyranny, high profile murders, and secret societies. Any person who uses mind control, child rape, blackmail, and other crimes to enforce their power from the shadows is a target. DARK TO LIGHT. WE ARE THE NEWS. WE ARE THE STORM – LOUDER THAN TRUTH.
If you want to help this website, please consider subscribing to the PODCAST. My aim is to become a self-sufficient mainstream media network with integrity. There is also merchandise available HERE. While I understand it may be inconvenient, due to the nature of my work most standard donation channels are wary of us. You can donate by using PayPal via my GoGetFunding FUNDRAISER. Please email me for a PayPal address or bank account – or you can donate directly using the following details:
CRYPTOCURRENCY
Bitcoin: 1BPxS6zfbG94HwmdNgS2m8rhrPrcdoosEY
Ethereum: 0x0e3776782E92B4924a799c3766A77ADC355e16C2
Litecoin: LfbTARZEJ6ELvucf2yhhu6Jjj7YXfzyQWw