FREE Podcast available HERE. During the Sacha Stone deep dives, I hinted at his connection with mafioso Ciro Orsini, so let me expand. Ciro Orsini was born on January 1st, 1965, in Naples, Italy. He's not only a known restauranteur but also a proud member of the Orsini papal bloodline. I'll expand on the bloodline later, but for now, let's focus on the individual. A simple Google search will direct you to many PR pieces written about the guy and softball interviews in which he tells his story. Or his version of the story, at least.
According to Ciro, his passions involve cuisine and boxing, inspired by his brother Salvo Orsini. He moved to London in 1975 and established his pizzeria "Ciro's Pomodoro" in 1978. The famous establishment has now become a worldwide franchise with restaurants in lots of nations such as Italy, England, the US, Greece, Ukraine, Romania, France, Monaco, Dubai, India, and China. Mostly hotbeds for human trafficking but perhaps thats a coincidence. According to their website:
"Ciro's Pomodoro is expanding worldwide and beyond, so if you hear that a Ciro's is opening on the moon, please remember our motto. Expect the unexpected. Before we discuss the man, just a little information concerning the name Orsini. "If we tell you that twelve Orsini men married twelve daughters of kings and emperors, you might slightly begin to understand the man." Yes, they wrote that crap on their restaurant website. Personally, it kills my appetite.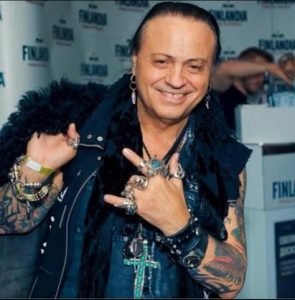 Family Heritage
Ciro Orsini finds enough space to brag about his bloodline, nothing to hide, right? "The Orsini was one of the most influential Italian noble families in medieval Italy. Members of the Orsini Family include 5 Popes, 18 Saints, 40 Cardinals, and numerous significant political and religious figures. The family can be traced back to the Middle Ages and goes as far back as the Roman Period, so the bloodline is very long and very strong." – So, Ciro is obviously not shy about his Satanic, child-raping forefathers.
Now, you can begin to understand the importance of the ITNJ's role for Ciro Orsini and his family. You can now see why it's very telling the ITNJ uses occult-like symbolism found at the Vatican. Simultaneously, you may also ask me, but why? Isn't it possible Ciro is just a spoiled brat whose family is luckily connected? Well, there's always more. Ciro admits the backbone of the operation are his nephews: Antonio Coppola and Ciro Jr., sons of his sister Maria. Why is that relevant to Sacha Stone?
The records on Sacha's companies show the same names for the last thirty years. This friendship is a very long, fruitful relationship. Ciro Orsini and family all appear not only as former managers of Sacha's failed rock band but also as part of the Mosaic Federation. The federation receives a percentage of the ITNJ donations. So, in essence, money donated by people like you and me goes to Orsini and his criminal enterprise. Ciro Jr. appears as the listed rep for the "Ciro Orsini and Armand Assante Children's Fund."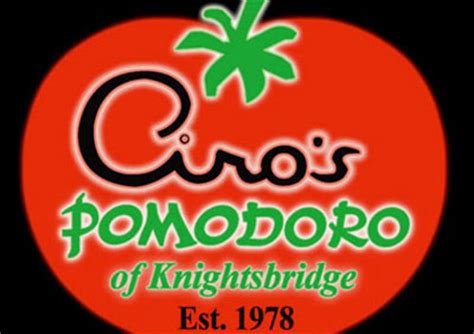 Eyes Wide Shut
Charity funds for children tend to be a charade for easy access for the trafficking mafia. We see history repeat itself with this via the Clinton Foundation, NXIVM, The Bill and Melinda Gates Foundation, and others. Ciro Orsini is involved in casting actors and models, both in Hollywood and London. Nothing over the top about that, except that THIS testimony states he is a known human trafficker. Rachel Doe was a live-in girlfriend of Sacha a while ago, and even then, Ciro tried to pimp her out to wealthy friends to "show them a good time." Sounds like Jeffrey Epstein.
Ciro's Pomodoro is promoted by websites that sell Ukrainian brides, a reason for concern. Especially when we find out that The Orsini House building in Kharkiv, Ukraine not only hosts a pizzeria and a steak house. It also hosts "The Penthouse" establishments, a boutique, a beach club spa, and a nightclub – The prostitution kind of nightclub. As the witness exposed, Ciro has live-in young women, who in exchange sleep with him while also getting him younger women. That's what Epstein was doing, using victims as procurers, basically.
But as it usually does, it gets darker. Early this year, I discovered the link between the Nights of St. Francis and Ciro Orsini. NOSF, as it's known, is a secret society VIP club that hosts "Eyes Wide Shut" style parties. Sex parties where "willing" top models await to satisfy the lust of the guests, "the younger, the better." They are not shy about their intentions, and they even go as far as to honor satanic cults like Ben Franklin's Hellfire Club. "We are one of four secret societies. In modern-day, the rebirth of this secret society, which 'Eyes Wide Shut' based on, rose from the ashes." – According to their website.
Four secret societies
The mention of Ciro Orsini as NOSF's founder is gone from the web now. Luckily, I got the evidence just in time. So which are these four secret societies they proudly advertise? The most notorious one seems to be Heaven Circle, founded by entrepreneur Chris Reynolds Gordon. "The entrepreneur who moved in with his grandma after becoming homeless. Now hosts exclusive £120-a-ticket sex parties in Birmingham. Gordon, from Cambridge, traded on the stock market and led a millionaire lifestyle until property deals made in Dubai and Morocco collapsed."
It doesn't say much about how he got into the orgy business, but I have my suspicions. Would it be farfetched to think someone like Ciro funded all these secret societies himself? The profile @the_masons_lodge is directly associated with Heaven Circle but managed by a group called "12 Masons." Two more brands form part of this conglomerate: "Blyndfolds" and "Sorority_XX." The latter seems focused on women only.
"THE RITUAL is when all girls get changed into lingerie just before midnight. If you do not wish to get changed into lingerie at 11:30 as part of the ritual, this may not be the event for you." So there you go, a confirmed human trafficker linked to Freemasonry, the Jesuits, the Rosicrucians, and the Vatican. Founder of a secret society that caters orgies for the elites. Did I mention Ciro attended Clinton Foundation fundraisers? In the company of Prince Albert, Prince Andrew, and none other than Jeffrey Epstein. Remember, there are many monsters involved in human trafficking, and Ciro is one of them.
Hollywood & SNCTM
Let's go back to Hollywood, where Ciro first arrived around 1987 and not by chance. The organization SNCTM was founded by Damon Lawner and has since been taken over by The Circle. SNCTM is another secret society that dwells in elite orgies, rituals, Luciferianism, and human trafficking. Both the SNCTM and the NOSF logo (Nights Of St Francis) display the Oculus Dei symbol of the all-seeing eye. Also, the NOSF logo not only refers to the Freemasons, but the HC refers to both "Heaven Circle" and the Holy See.
Perhaps it refers to the Order of the (Second) Circle, a secret British club from the 18th century. This secret society had links with the 18th-century "Hellfire Clubs", of which the "Knights of St. Francis" was the most notorious. The logo of today's "Nights Of St Francis" shows similarities with the SNCTM logo. Does this mean they are part of the same organization? SNCTM originated from the (British) company Sanctum Ltd. which has been around for much longer. It is unclear whether this is related to the Sanctum Hotel Group, now part of the Karma Group.
The owner and CEO Mark Fuller of Sanctum Soho Hotel is also the founder of "The Embassy Club," an ultra-exclusive club that organizes masked parties at the London Sanctum Hotel. This hotel has a luxurious rock feel, a special S&M room, a private cinema, and a hot tub on the roof. In addition to the erotic performances and orgies, the images show women in bondage and locked in cages. "Torture in the dungeon area," where cloaked figures partake in the rituals. MK-Ultra sex slave programming plus references to Freemasonry, and Satanic rituals are the norm.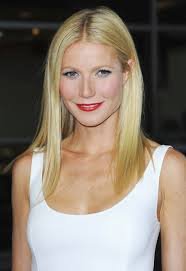 Origins of Evil
The Secret Society Nights Of St Francis has a long history and dates from 1746 when Sir Francis Dashwood (1708-1781) started a very exclusive club for the social elite. The first meeting at Sir Francis' family home in West Wycombe took place in 1752 on Walpurgis Night, an occult holiday. The society was officially known as "The Knights of St Francis", but was also called the "Hellfire Club", the name used in the 18th century for various exclusive clubs in Great Britain and Ireland.
These clubs were exclusively for gentlemen from higher circles who wanted to participate in activities that were not acceptable in a civilized society. The club's president was called "the devil," and the members also called themselves "devils." The club came to an end in 1721 when they were accused of "horrible impunities." Are we supposed to believe the wicked-looking Ciro Orsini is not trafficking sex slaves to these parties? Are we supposed to believe everyone is "legal"? They even reference adrenochrome on their website.
What is this guy doing involved with the ITNJ, seriously? Are Sacha and Ciro so confident they thought nobody would find these things? Or is Ciro Orsini just blatant due to his bloodline as he thinks of himself as untouchable? Ciro's past with law enforcement sadly confirms that notion. If Ciro is so innocent, why is his presence at ITNJ events such secrecy? Sue Grey denied he attended an event in Bali last year, but low and behold – He was there. During Part II, I will expose Ciro's criminal ties and his POWERFUL family.