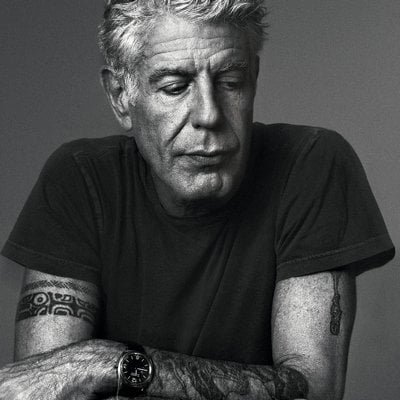 Anthony Bourdain was born on June 25, 1956, in New York City. His mother Gladys Sackman was a New York Times staff editor, and his father, Pierre Bourdain was a Columbia Records executive. The chef graduated from The Culinary Institute of America in 1978 and began his career as a dishwasher. Gradually, working his way up through preparation, line cook, sous chef, and finally becoming a chef. He worked at Supper Club, One-Fifth Avenue, and Sullivan's in New York for years. After years of perfecting his craft, he finally got the position of executive chef at Brasserie Les Halles, in 1998.
"Then, I was able to swan around the kitchen, taking credit for other people's work." Anthony mastered the art of charisma throughout his life and was able to laugh at himself and make those around him feel better about themselves. Wherever he went, he made friends and left good memories with those who had the pleasure of meeting him. Anthony published his first book "Kitchen Confidential: Adventures in the Culinary Underbelly" back in 2000. The success of his literary debut opened many doors for the seasoned cook, especially after "Bon Appetit" magazine named him the Food Writer of the Year in 2001.
Anthony Bourdain was more than a famous chef turned writer as he became a household name and cultural icon due to his gift with people. The success of his bestseller led to many offers, among them several to become a TV host for a food and travel show. A dream job on paper, imagine getting paid to travel and eat delicious food. The man would repeat the formula on several networks, the last one being "Parts Unknown" under the production of CNN.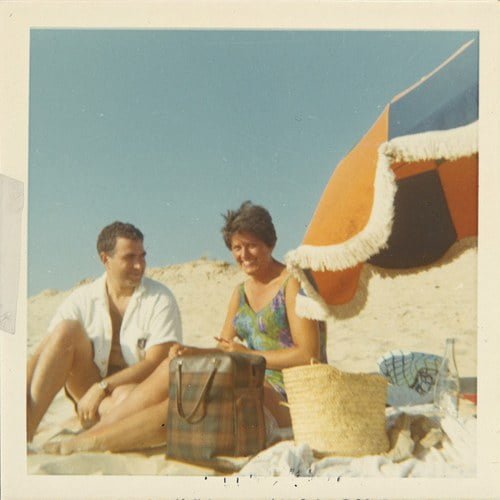 Strange circumstances
The dream would die abruptly, as Anthony Bourdain ALLEGEDLY hung himself on June 8, 2018. He was on location to record his acclaimed show Parts Unknown, in Haut-Rhin, France. Anthony was 61-years-old when found hanging from his bathrobe belt. Fellow celebrity chef and close friend Eric Ripert discovered the body, as he was also staying at the luxury hotel "Le Chambard." The latter became worried when Anthony missed dinner and breakfast, "it was unusual for him to miss supper."
Ripert wasn't new to Parts Unknown as he already participated in an episode in 2017. During that show, Ripert bets Anthony $1,000 that he is incapable of milking a cow, but he loses. The show ends with the violent simulated death of both chefs by random occurrences. The mainstream media alleges: "Anthony Bourdain suffered depression since divorcing his first wife in 2005." But the reality is, nobody close to him made similar statements.
His mom, Glady's Bourdain, believed there was no reason for him to commit suicide. "He is absolutely the last person in the world I would have ever dreamed would do something like this as he had everything." Anthony Bourdain had a taste for chemicals, but his toxicology results were negative for narcotics. The results show a small trace of therapeutic non-narcotic medication. There are no drugs or suicide letter, very odd for a recovering addict and prolific writer. Statistics support the notion recovering addicts tend to fall off the wagon before checking out, chasing that last high.
When logic checks out
Anthony Bourdain was a moderate drinker and a marihuana enthusiast that balanced his travels with martial arts and healthy nutrition. He was in great shape for his age and lifestyle. Whoever took Anthony down knew what he was doing and most likely didn't do it alone. Anthony was a man more than capable of defending himself. How plausible is it for a 6'4" tall man to hang himself from a doorknob placed about 3'4" from the floor? Does it make sense to you?
It struck many as odd that hanging from a doorknob has replaced the more popular methods. Pill overdoses (women) or self-inflicted gunshot wounds (men) are the preferred ways for opting out. Christian de Rocquigny du Fayel, the public prosecutor for Colmar, said: "Anthony's body bore no signs of violence and the suicide appeared to be an impulsive act." The crime scene strikes a very suspicious similarity with those of Inés Zorreguieta (June 9) and Kate Spade (June 5), which happened the same week. Chris Cornell and Chester Bennington also perished similarly (May 17, and July 20 of 2017).
What did they have in common besides the fact all of them were hanging from doorknobs? It seems they knew about elite child trafficking rings involving trigger-happy people. I have first-hand knowledge of what Inés uncovered thanks to my sources in Argentina. There is second-hand knowledge of what Anthony Bourdain witnessed and denounced thanks to an FBI informant. I hear rumors about Kate that can't be confirmed with a source so far. Anthony wasn't depressed or suicidal. He was a smart, successful guy who struggled with relationships, just like most of us.
Le Chateau Marmont
Anthony Bourdain went after dangerous people all the time: Adam Schiff, Henry Kissinger, The Clintons, and Harvey Weinstein. Color me shocked whenever a critic of the Clintons or Israel and its genocidal policies towards the Palestinians suddenly dies. However, a credible testimony came out by an FBI recognized whistleblower pointing to Schiff. Alias "JohnHereToHelp" said: Anthony Bourdain was staying in a bungalow next to Adam Schiff as he was raping an underage boy at André Balasz (Standard Hotel) owned Le Chateau Marmont.
Schiff is a U.S. Representative for California's 28th congressional district since 2013. As you can see, he is very fond of Mossad despite their criminality. The hotels owned by André Balasz, are known hotbeds for human trafficking and general elitist debauchery. Coincidentally, Balazs has connections to Jeffrey Epstein and his cronies, and he also dated top-level procurer Naomi Campbell. It's a small world after all among the elites. Anthony Bourdain befriended staff at the Chateau throughout the years and was able to confirm what he witnessed.
He gave a declaration about the incident to LAPD (Los Angeles Police Department), but unfortunately, Schiff got the notice. The testimony is shocking and horrifying. The witness saw the cleaning crew taking care of the crime scene, hotel crew? DNC crew? Mossad crew? Everything is on film according to the whistleblower, as the rooms are hot wired. Schiff's close friendship with convicted pedophile killer Ed Buck just adds credibility to the case.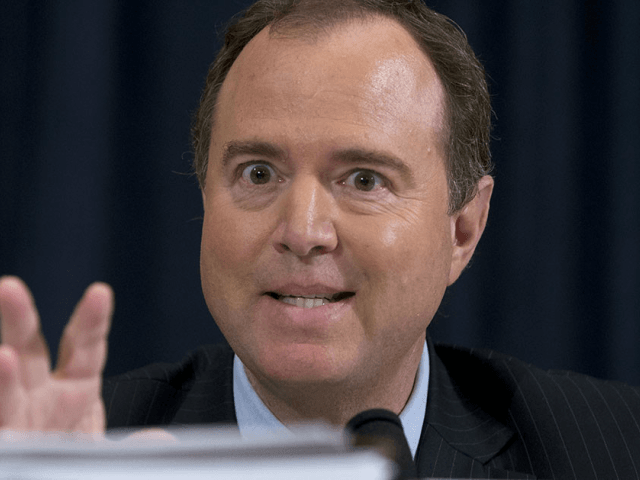 Blatant child sex trafficking
It's safe to say André Balasz has full knowledge of what happens in his property. It's also worth noting these hotels being complicit in child sex trafficking is not shocking. Given the blatant association, Balasz holds with Rachel Chandler (100x worse than Allison Mack from NXIVM according to military intelligence). Chandler = C. Handler = Child Handler. Just look at those pictures, these kids are not happy, and they look unkempt and disturbed.
How is it possible in this day and age people can promote such filth so blatantly without consequences? We are fools in believing slavery is a thing of the past, and that human trafficking involves thugs and prostitutes only. The horrors of children sold for sex and worst continue, hidden from the general public. But coincidences continue: The owner of Pink Taco, Harry Morton, passed away on November 23, 2019. He knew about the secret underground tunnels used to smuggle children to the hotels owned by Balazs. The guy was just 38 years old, and allegedly he died of heart failure or a drug overdose.
Was he testifying as well? Morton knew Anthony Bourdain, and he was a healthy young man in his prime. The FBI recently unsealed documents admitting there was a coverup to hide the underground tunnels used by The Finders cult and the McMartin preschool pedophile ring. The declassified documents point out these sick bastards were working together. I think it is time you start considering everything we know is a lie. Kids trafficked from their school via underground tunnels, and the authorities protected the perps! People who weren't wealthy or famous! Get it yet?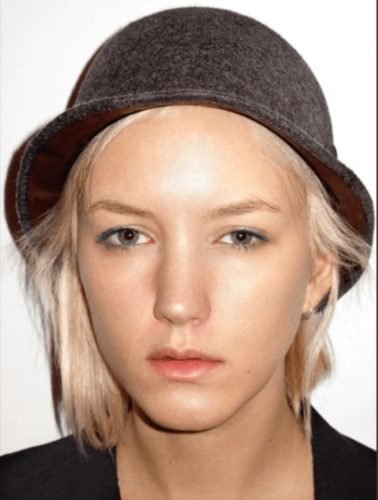 Simple kind of life
The TV host was an avid Brazilian Jiu-Jitsu practitioner, even earning a blue belt in August 2015. The blue belt is awarded only after competing proficiently for two years. Anthony Bourdain won gold at the IBJJF New York Spring International Open Championship in 2016, in the Middleweight Master 5 (age 51+ division). He was known to be a heavy smoker but stopped in 2007 for his daughter. That doesn't sound like a man who would abandon his child by committing suicide.
Anthony's love life was pretty stable, considering his notoriety and career path. In 1985 he married his high school sweetheart Nancy Putkoskim, and they divorced in 2005. He married MMA (mixed martial arts) fighter Ottavia Busia in 2007, and they had a daughter – Ariane was born on April 9, 2007. They separated in 2016 but never divorced. Unfortunately, in 2016 he started dating Italian actress Asia Argento after meeting on his show Parts Unknown in Rome.
Asia was known for a while as the #MeToo movement leader. She alleged Harvey Weinstein abused her after a Cannes award show. While working as an actress, singer, model, and director, she met the disgraced producer, and after the abuse happened, she also dated him for a while. Asia is best known for the role of Yelena in the action film XXX, along with deceased actor Paul Walker. A pretty calm love life until Asia came into the fold, it seems.
Here comes the handler
Asia posts on social media are very telling, as she seems to follow an occult-based religion that worships the Baphomet. No huge mystery there as admitted being a red witch herself. Asia had her first child with Italian rock and roll musician Marco Castoldi, Anna Lou, born in 2001. She later married film director Michele Civetta in 2008, and her second child, Nicola Giovanni, was born in Rome. The couple divorced in 2013.
Asia's relationship with Anthony caused some concern among his friends. "Like a teenage boy, (he was) just absolutely lovestruck. He would have done anything for her." It doesn't mean he killed himself after finding out she cheated on him in public, though. And why would she do that? Why would she make sure every photographer in Rome was alerted she was hot and steamy with someone else? That's not optimal public relations unless you are trying to cover for something else, of course.
According to the always shady TMZ: "Anthony and Asia seemed as tight as ever just last week, but it appears something changed within the last few days." While Anthony was in France with Eric, Asia was back in Rome, strolling around with French reporter Hugo Clement. There were photos of them all over each other. Take everything TMZ publishes with a grain of salt, as they are bought, and paid for. David Geffen pulls the strings of the gossip media platform, conveniently.
Dark by design
"Asia's grandma, Yvonne Müller Loeb, was sent away as a girl to a boarding school where Black Magic was common practice. Nicolodi and Argento took a trip through various European cities where she recalled the story. As she told Dario about the family tale, he had a creative rush, and the idea for Suspiria was born." Suspiria is Argento's most renowned film – An American ballet student who transfers to a prestigious dance academy in Germany just to repent. She realizes, after a series of brutal murders, that the academy is a front for a supernatural conspiracy.
Asia comes from a long line of people dabbling in the occult, born into it. Her father, Dario Argento, has a reputation as a horror film-maker, but Daria Nicolodi's side is more drenched in secret societies and witchcraft. Sources claim Asia targeted Anthony, aimed to date him and nest as his handler. Some point at Anthony's occult posts on social media, but few seem to mention it all came with Asia. A woman whose purpose was nefarious, to begin with.
Her last-minute cheating was blatant as it seemed like she wanted to get caught. Again, why the total lack of privacy? Unless she was trying to hurt Anthony, there's no reason to do what she did. Asia's Instagram story posted around three hours before Anthony's death became public, was a photo of herself wearing a ripped t-shirt. The shirt portrayed Sid Vicious (Bass player from the Sex Pistols, Anthony's favorite). The post read: "FUCK EVERYONE" – "You know who you are." Not shady or irrational at all.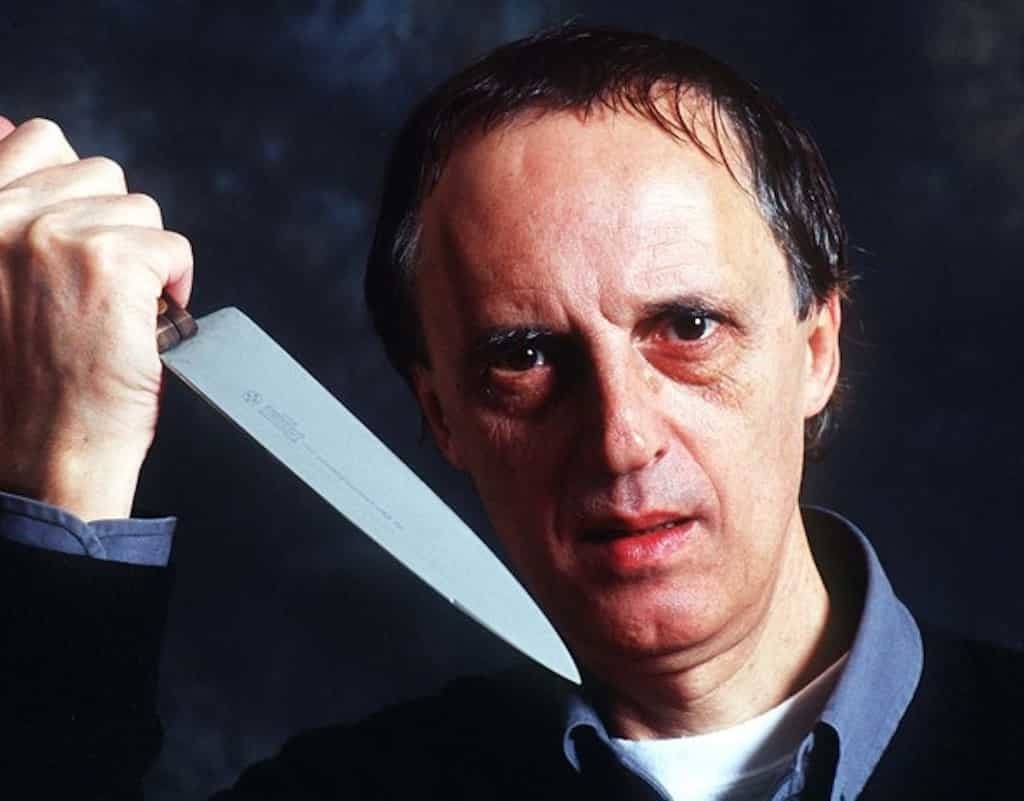 A female predator no less
Asia's most infamous mishap: Sleeping with Jimmy Bennett, an actor she met when she was 29, and he was 9. She portrayed the actor's mom in the 2004 film "The Heart Is Deceitful Above All Things," a film she produced and directed. The film also casts shock-rock singer Marilyn Manson, also a known pedophile. It appears Asia groomed Bennett for years as evidence proves from their social media exchanges.
Asia reached a deal to pay $380,000 to actor Jimmy Bennett who accused her of sexually assaulting him in a California hotel. The incident happened when he was 17 years old (California's age of consent is 18). Asia denies the claim but admits her late boyfriend paid off the blackmail. Soon after, photos and texts emerged that contradict Asia's statements. Eventually, actress Rose McGowan revealed Asia sent the texts to her then-boyfriend, and they decided to come forward.
Rain Dove, model and activist decided to turn the messages over to the police. All in all, Anthony paid $200,000 to Bennett, only for her to repay him by cheating with Clément. According to sources, the death was supposed to be a double hit (murder-suicide) planned by Weinstein via Mossad/Black Cube. This version collides with the Adam Schiff testimony, or does it? It's also important to note that Anthony was fearless and went after numerous people. People who are known associates themselves. It's all rotten to the core. Continue to PART II
If you like my work
The Total Disclosure Network is a 100% independent media outlet. I focus on exposing child sex trafficking, pedophilia, tyranny, high profile murders, and secret societies. Any person who uses mind control, child rape, blackmail, and other crimes to enforce their power from the shadows is a target. DARK TO LIGHT. WE ARE THE NEWS. WE ARE THE STORM – LOUDER THAN TRUTH.
If you want to help this website, please consider subscribing to the PODCAST. My aim is to become a self-sufficient mainstream media network with integrity. There is also merchandise available HERE. While I understand it may be inconvenient, due to the nature of my work most standard donation channels are wary of us. You can donate by using PayPal via my GoGetFunding FUNDRAISER. Please email me for a PayPal address or bank account – or you can donate directly using the following details:
CRYPTOCURRENCY
Bitcoin: 1BPxS6zfbG94HwmdNgS2m8rhrPrcdoosEY
Ethereum: 0x0e3776782E92B4924a799c3766A77ADC355e16C2
Litecoin: LfbTARZEJ6ELvucf2yhhu6Jjj7YXfzyQWw