Five men and two women were found guilty of raping children after a disturbing trial at the High Court in Glasgow, Scotland. Iain Owens (45), Elaine Lannery (39), Lesley Williams (41), Paul Brannan (41), Barry Watson (47), John Clark (47), and Scott Forbes (50) were all convicted of diverse sexual crimes. They all denied committing the most despicable offenses against the children whom these animals accused of lying in a bid to persuade the jury of their innocence. But yesterday, the jury returned guilty verdicts before Judge Lord Beckett and all seven were jailed. Owens, Lannery, Williams, and Brannan were also found guilty of attempting to murder a baby by putting her in a microwave and other household appliances.
Another toddler girl was chased by people wearing demon and animal masks, hung by her clothing from a nail on the wall, shut in a microwave, an oven, a fridge, a freezer, and cupboards, the court heard. The same four individuals were also convicted of supplying heroin and cocaine from the crime scene, where the children were exposed daily to a steady stream of addicts who smoked and injected drugs onsite. All seven were found guilty of subjecting a little girl to a group sex attack at the property where both women Lannery and Williams are said to have "clapped, cheered and verbally encouraged" the men involved in the horrific act. They held the girl down and involved another child in the sickening abuse, which took place on various occasions between December 1, 2018, and June 19, 2019.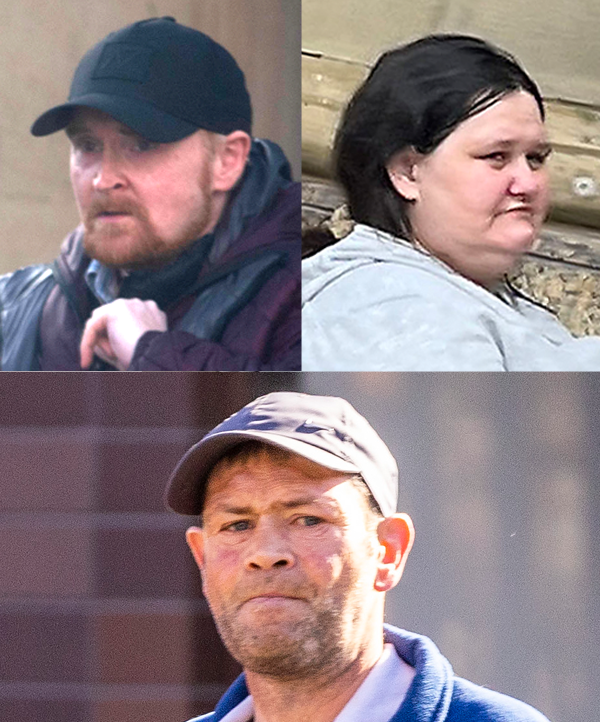 The jury had to listen to hours of evidence about the most serious allegations of ritualistic sexual abuse against three children. All eleven are accused of forcing children to participate in seances and use a ouija board or similar object to "call on spirits and demons", at various addresses in the Glasgow area. The children were also allegedly made to participate in classes involving witchcraft, spells, and wands, which made them believe that they had "metamorphosed into animals," court documents show. Unfortunately and predictably, the trial allegations of witchcraft against the original eleven accused of being part of a child sex abuse ring were dropped by prosecutors even though they openly described themselves as a group of "wizards and witches."
The group was actively partaking in Satanic Ritual Abuse to the detriment of several children between January 2010 and October 2020. Odds are dozens of other victims are not going to get justice this time, and the suspicions of possible murders performed by the gang are certainly warranted. After a complex trial involving 55 witnesses, 28 days of evidence, and eleven closing speeches from defense lawyers, the verdict was delivered. Four of the accused walked free after the jury returned not-proven verdicts concerning Leona Laing (51), Mark Carr (50), and Richard Gachagan (45). Mariane Gallagher (38) was found guilty of assaulting a girl by kicking, punching, and striking her on the head and body at the crime scene, but she was cleared of being involved in any sexual crimes.
The seven now-convicted sex offenders showed little emotion as they were taken down to the cells to await their fate until January 4th, 2024. Three others, including Maureen Goudie, Steven McHendrie, and Robert Brown, were also involved in a number of the charges, but court papers said they are now deceased. Word on the streets is that they were "taken out" before they were able to be brought in. Leader of the task force, Detective Constable Nicola Hay, said the investigation into the alleged crimes, dubbed Operation Woodwhite, was launched in March 2020. Satanic Ritual Abuse occurs in a context full of symbolism where the invocation of occult deities is repeated over time using torture, brainwashing, and mind control to indoctrinate, terrorize, and abuse children sexually, mentally, and physically to attain favors from Satan.