On 26 April 1999, at approximately 11:30 a.m., 37-year-old Jill Dando returned to her house in Fulham. After spending the night at her fiancé's home in Chiswick, she was ambushed as she approached her front door. A man grabbed her from behind and forced her to the ground, Jill was helpless. The hitman shot her in the head with a 9mm caliber semi-automatic pistol. The talented and much-loved presenter had fronted several popular segments. Among them are the Six O'Clock News, BBC Breakfast News, and primetime shows such as Holiday and Crimewatch.
Her killing shocked the United Kingdom. The police launched a huge investigation, interviewed hundreds of people, and opened up thousands of lines of inquiries. It resulted in the conviction of a man named Barry George in July 2001. The prosecution's main piece of evidence was a single particle of gunpowder. The particles found in the pocket of one of George's coats matched those found at the crime scene. Years later, doubts rose over its validity as a definitive piece of evidence since it could have come from multitudes of sources.
Speaking during a recent BBC documentary: "The Murder of Jill Dando," forensic scientist Angela Shaw said, "1-100 people might pick up a particle unknowingly. A single particle a year later in a coat pocket could not link Barry George to the shooting." Seven years after his conviction, George was acquitted of Dando's murder. In the same BBC documentary Hamish Campbell, the senior investigating officer on the Dando case added spice to the controversy. The seasoned investigator stated that he did not believe her killer would ever be found and brought to justice.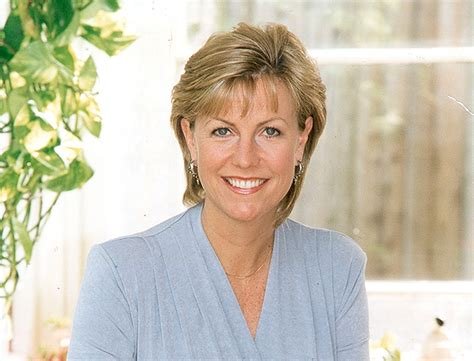 The keys to her car, still in her hand
Jill Dando, the golden girl of British television, was shot outside her home. A single bullet wound to her head, the keys to her BMW convertible still in her hand. According to an anonymous source friend of Jill, she tried to warn BBC officials about a pedophile ring. The elite ring involved well-known DJs, celebrities, and other staff. Jill compiled a file of complaints and assumed the role, despite being known as a presenter and "not an investigative journalist."
The source said: "I don't recall the names of all the stars now and don't want to implicate anyone, but Jill said they were surprisingly big names. I think she was quite shocked when told about the children and how easy it was to join this horrible pedophile ring. Jill said others complained to her, claiming they were groped or assaulted. But there was a policy of turning a blind eye, and nothing happened. It was in the mid-1990s. I do remember that she gave a file to senior management. I don't think she heard anymore."
But John Lydon alias "Johnny Rotten," vocalist for the Sex Pistols, warned us decades ago. He was censored and shamed over denouncing the infamous Jimmy Saville. Other British stars got caught involved in similar crimes. Pete Townshend, the guitar player for "The Who," was arrested in 2003 after purchasing child porn from his computer. He used his credit card to access the site but claimed he didn't download any of the images and accepted a police caution. Townshend said he wanted to show how banks were complicit in the industry." He was questioned for an hour and a half at a local station house and let go.