Eyes Wide Shut: An Interview with Nightflight. "From NESARA to OPPT, the ITNJ, and Qanon, the promises are plenty. Today we are having a look at the ITNJ and what it has accomplished. We look at the symbolism and the people involved in it." I met with Judith a few weeks back to discuss a few pressing things polluting the truther movement. The producer of Nightflight kindly invited me to tackle some questions she had about my role exposing Sacha Stone and the ITNJ. Please make sure to visit and subscribe to Judith's channel, I mirror all my collaborations on BitChute just in case. Especially after this week's ban.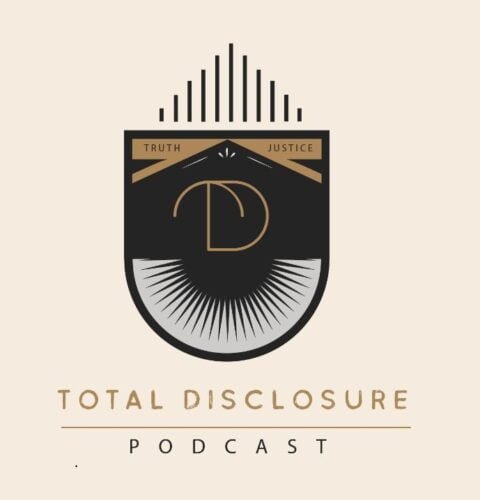 We need your help to stay online
The Total Disclosure Network is a 100% independent media outlet. I focus on exposing child sex trafficking, pedophilia, tyranny, high profile murders, and secret societies. Any person who uses mind control, child rape, blackmail, and other crimes to pull the strings from the shadows is a target. DARK TO LIGHT. WE ARE THE NEWS. WE ARE THE STORM – LOUDER THAN TRUTH.
If you want to help this website, please consider subscribing to the PODCAST. My aim is to become a self-sufficient mainstream media network with integrity. There is also merchandise available HERE. While I understand it may be inconvenient, due to the nature of my work most standard donation channels are wary of us. You can donate by using PayPal via my GoGetFunding FUNDRAISER. Please email me for a PayPal address or bank account – or you can donate directly using the following details:
CRYPTOCURRENCY
Bitcoin: 1BPxS6zfbG94HwmdNgS2m8rhrPrcdoosEY
Ethereum: 0x0e3776782E92B4924a799c3766A77ADC355e16C2
Litecoin: LfbTARZEJ6ELvucf2yhhu6Jjj7YXfzyQWw