Princess Diana of Wales died after a car accident on August 31, 1997 in Paris, France. Under a dank tunnel Diana Spencer expedited her last breath. The theories explaining why the crown would put a hit on her are misleading. She wasn't pregnant with a Muslim baby, as Dodi was her friend and confidant. Diana was seeing someone else, a doctor. Look at Prince Andrew and his now infamous involvement with Jeffrey Epstein. Let's put it like this, whatever Epstein was to Andrew – Savile was to Charles.
Before Jeffrey Epstein was in vogue, an equally despicable monster victimized Britain. Jimmy Savile, the BBC's personality knighted by Queen Elizabeth, enjoyed protection until his death. The member of the Jesuit 9th Circle was not only a pedophile and necrophiliac, but he also procured victims to Buckingham Palace and other elites. It's estimated he abused over 450 victims in his lifetime, but some believe it's over 1,000. Curiously, Savile acted as a marital advisor for the Royal couple. Why? He was never married or had a steady girlfriend, for that matter.
Fast forward a few years later, and you have Diana falling out with her friend Elton John. Next thing you know, she is saying she fears for her life. Not by chance, Diana stated that: "If I die in a car crash, British intelligence are behind it." Was she threatened with how she would die? We know the ego of these elites knows no boundaries, and they love to brag about their dirty deeds. The truth is she learned of horrible things happening at Buckingham Palace, worst than drug trafficking and general debauchery.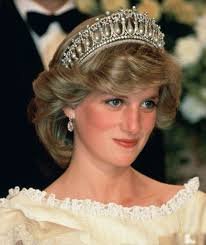 Betrayed by a friend
What's worst than blood money and murder? What crime is so horrendous that even bold Diana would hesitate? Elton and Princess Diana gave a bogus reason for their feud as they made amends after their mutual friend Gianni Versace was murdered. The pair allegedly fell out after Diana dropped out of writing the foreword to a rock photography book that gave its proceeds to Elton's AIDS Foundation. FALSE. Why would they have a fallout over that? Why would Diana back down from helping Elton's foundation?
Elton John got caught with child pornography in 2007 at an American airport, but few people know about it. A call from Buckingham Palace to the White House caused his immediate release from custody. Most ignore this incident because the media buried the story. Sometime later, the image was again the reason for controversy. John had loaned it out to the Baltic Centre of Contemporary Art, and the police were looking to confiscate it. After Savile died, Elton is suspect of taking his place as one of the main procurers of victims for the elites.
Point blank, Princess Diana dying was the solution for Elton John, Jimmy Saville, and the Windsors; Charles especially. A love-less marriage for convenience since day one that was doomed to fail. Lots of speculation surrounds Princess Diana's tragic death, and many still believe it was an unfortunate accident. Unfortunate? Yes. Accident? Absolutely not. Diana was planning to expose the Windsors darkest secrets, but life threats and fear for her children held her back. The public learning about the brutal crimes committed by the usurpers would certainly destroy their control over the United Kingdom.