Natacha Jaitt was murdered on February 23, 2019, at a party hall on the outskirts of Buenos Aires, Argentina. She was an Argentine model, actress, radio and television host. In 2004 she moved to Spain, a country chosen randomly, arriving with just $10. She finished 3rd in the "Gran Hermano 6" competition, the Spanish incarnation of the Big Brother franchise. She was both the first foreign contestant and the first reserve to get that far into the program.
After the end of the program, she worked as a panelist at Crónicas Marcianas, with journalist Javier Sardà. Later on, she became the host of the Playboy T.V. show "Sexual Office." Natacha returned to Argentina in 2007. She had two children: Antonella and Valentino. Natasha appeared on television denouncing huge politicians and even soccer clubs for child sex trafficking and pedophilia. She accused Gustavo Vera (Jorge Bergoglio's best friend) and Carlos Pagni of being the biggest human traffickers in the country.
On April 5, 2018, Jaitt posted on her Twitter account, warning her followers that she wasn't intending to commit suicide. "NOTICE: I am not going to kill myself, I am not going to overdose and drown in a bathtub, Im not going to shoot myself in the head, so if that happens, I DIDN'T DO IT. Save this tweet." Natacha was found naked in a bed at a party hall in Benavídez, Tigre. The initial police reports stated that there seemed to be no signs of violence against her. Her lawyer detected inconsistencies in the reports and said that Natasha was murdered.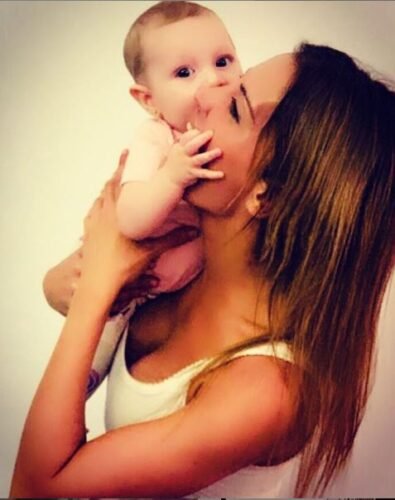 SACRIFICIAL LAMBS
TV Producer, Raúl Velaztiqui, was arrested for false testimony on February 27, 2019. He lied about the circumstances of Natacha's death, but the perpetrators still walk free. Natacha was not only denouncing recent crimes, but she was also getting intel from Ines Zorreguieta. They were both friends with famous DJ Avicii, who was murdered on April 20, 2018. The latter was in contact with Chris Cornell, Chester Bennington, and Anthony Bourdain. These men were murdered and set up to look like suicides by hanging.
After her father died, Ines Zorreguieta decided to clean and make some inventory of his properties, and what she found would be instrumental in her demise. Ines accidentally found a video gallery and blackmail vault. These films exposed several HUGE political figures from the '70s and '80s raping women and children on film. Natacha was very public about her knowledge of these films even after the murder of her friends. The woman was a force of nature, brave and relentless. Thanks to her, there were results of an investigation into the sexual abuse of minors at Independiente in 2018.
One player denounced four phone numbers used to pay children to have sex with adults. Natacha Jaitt said live on television that those numbers belonged to journalists and politicians. She later testified to the prosecutor of the Office of Avellaneda, which led to seven people detained. Leonardo Cohen Arazi and Martín Bustos were acquitted "because there was no abuse, but the promotion of prostitution." Ulises Jaitt, Natacha's brother, believes she was given a hot dose with her drink. This to incapacitate her and manually plants cocaine in her nostrils.