Ines Zorreguieta was murdered on June 6, 2018, in her apartment located in Buenos Aires, Argentina. She is best known as the baby sister of Queen Maxima of the Netherlands. Ines was a psychologist who worked as a researcher for the United Nations and Argentina's Ministry of Social Development. She was an official of the National Secretariat for Children, Youth, and Family. Ines traveled to the Netherlands for her sister's wedding without her parents in 2002. Ines was a maid of honor, but their father Jorge wasn't allowed to attend due to his role in Videla's regime.
He served as Argentina's Minister of Agriculture during the National Reorganization Process. The brutal military dictatorship led by Jorge Videla ruled the country from 1976 to 1983. During Videla's reign of terror over 30,000 Argentinians disappeared, mainly those who opposed the regime. This included many children who were trafficked nationally and internationally. Jorge Bergoglio alias: "Pope Francis," at the time was the head of the Jesuit Order in his country. Bergoglio was instrumental in aiding and hiding the crimes committed by Videla's government.
He was interrogated about his involvement in 2010 as some members of his church declared he aided their kidnappers. Three years later, he was selected as the new pope, the head of the Vatican. Jorge Bergoglio and members of the Dutch Royal family are involved in horrendous acts. After her father died, Ines decided to clean and make some inventory of his properties, and what she found would be instrumental in her demise. Ines accidentally found a video gallery and blackmail vault. These films exposed several HUGE political figures from the '70s and '80s raping women and children on film.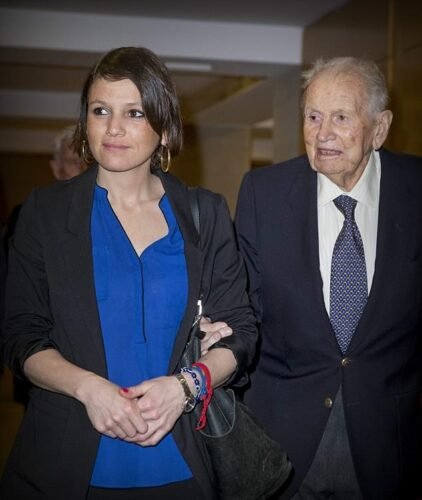 Videla, Bergoglio and the House of Oranje
Celebs, musicians, and even soccer players perpetrated horrible crimes in the videos. Ines made the mistake of telling lots of people about the videos, including her sister Maxima. Ines made copies and showed them to her friend Natasha Jaitt, who in exchange sent the evidence to Avicii. The Swede was murdered in Oman two months prior as he was stabbed to death. Natacha was murdered eight months later, after declaring she would never overdose. Avicii denounced child sex trafficking, in his video "For A Better Day".
Natacha appeared on Argentinian television denouncing huge politicians and even soccer clubs for child sex trafficking and pedophilia. She accused Gustavo Vera (Bergoglio's best friend) and Carlos Pagni of being the biggest human traffickers in the country. "Hunting Parties" consist of secret gatherings of high-profile elites in one of their properties in which children are hunted like a game. The House of Orange-Nassau has been pledged with rumors, which is why Queen Beatrix abdicated. After thirty-three years as head of state, Beatrix cleared the way for her eldest son, Crown Prince Willem-Alexander.
Queen Maxima's husband became the nation's first king in more than a century. Ines was thirty-three years old when she was found hanging from a doorknob with a red scarf. Kate Spade (June 5) and Anthony Bourdain (June 8) were found hanging in the same week as Ines was. Chris Cornell and Chester Bennington were also found hanging, one year before, in 2017. Chris and Chester were rumored to be working with Avicii and Anthony in exposing a huge child sex trafficking ring. They were in possession of testimonies and a black book containing coded addresses of elites where children were being delivered.