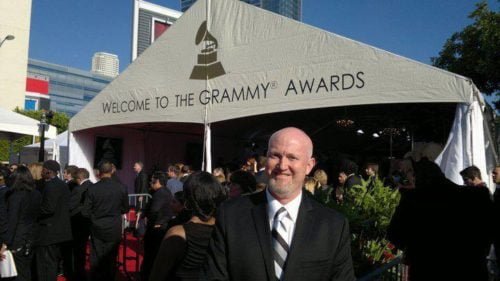 Despite Paul Myhill being a class act, he is listed as a suspect due to his tattoo. Wearing a tattoo in a similar shape of the Boy-Lover pedophile symbol is rare, and I freaked out. However, he sent a proper response to my article and I have decided to give him space to make his case. Before forming any opinions on Paul, you need to read his OFFICIAL explanation. He also was kind enough to clarify a few things about the Silent Children:
Hey brother, I was rather shocked by reading your content about me today. I'm reaching out to clarify some things and ask for your due consideration and action.
First of all, let me begin by saying I'm a conservative Christian and am disgusted by many of the same things you write and broadcast about. My wife led me to the Lord in 1993 and I have served in church and broader ministry roles for many years – primarily to champion for abused and exploited children, and especially after adopting an abandoned child into our family in 2001.
The Silent Children documentary project never got funded. Pretty much the same year that the video treatment was done (2012, although IMDb has it listed as 2013 because of submission timing I suppose), the project was essentially cancelled. Traffic Jam as an organization was officially dissolved shortly thereafter (2014), as we directed our funding partners to send donations directly to the front-line indigenous churches we worked with, instead of running funds through the organization. I have kept the trademark and other platforms alive, however, just for my own personal advocacy efforts. The Silent Children producer's website keeps automatically updating the copyright year each year, but we're actually talking about something that happened briefly eight years ago (almost a decade!) now. The extent of my involvement was to chat about the concept over the phone and then fly out to Los Angeles to be interviewed. All the footage in the treatment was my own, not the film crew's, and was taken from mission trip videos.
The four men in your post were never involved. I don't believe the producers ever reached out to them either and they have clarified this with me after our brief exchange on messenger. Certainly if they had reached out to them, they'd have known how to spell Linkin Park correctly. Ha. Despite all the celebrities I've met over the years as part of my advocacy efforts to raise awareness for trafficked and enslaved kids, I have never met any of these four men. I did get a signed guitar from Linkin Park at one point but that was through the Grammy Foundation as an intermediary. I'm definitely grateful for that, but no discussion or meeting was ever involved. These men's tragic deaths came years after the project was already cancelled and there is no relation to the project whatsoever.
To address your other remarks: Yes, I have photos with Elton John and Katy Perry. I usually only get a few short minutes to share about the child trafficking issue around the world. Both those meetings were very impromptu and brief. Elton was seated at a table near me at a Rock n Roll Hall of Fame induction ceremony and Katy was seated in front of me at an American Music Awards show. The extent of those meetings was handing them a card, asking them to please help raise awareness about child trafficking around the world, and getting a photo. I don't usually judge celebrities when I meet with them. I just share my thoughts and leave it to God to do the rest.
My wife and I were married in Maui, Hawaii and try to go back there every few years to celebrate. We have a number of Hawaiian/tribal-themed tattoos as a result. The image you matter-of-factly stated as a pedophile image is actually a stylized Koru, a Maori spiral symbol for new life. To me it's a reference to being "born again," as I received my new life in Christ. I asked the artist to not close the spiral, but to instead have the center stroke proceed out of the spiral to also symbolize eternal life. To state that it's the same image (which it is clearly not) that is so repugnant to me does me a great disservice indeed, brother. Surely logic would also dictate that I wouldn't be involved in anti-child-trafficking efforts while also having a pedo image on my skin, don't you think? That would be akin to somebody working to strengthen Jewish communities while also having an iron cross and swastika tattooed on them, would it not? If you'd looked at all my other tattoos, you'd see that they are primarily heritage, crosses, bible verses, prayers and justice-related themes – all in line with my beliefs and desire to help others less fortunate than myself.
I'm fully aware that there are nefarious networks dealing with the trafficking of children. I'm really not upset at all that people speculate and create awareness on such things. Yes, powerful men and women are behind the scenes in exploiting these children. Please continue to foster that discussion and to challenge the media narrative. But I'm obviously upset that you would imply that I'm somehow involved in the very thing I've committed to fight.
I respectfully ask that you please take down the picture and references to me as they are already causing me unnecessary harm and damage. I'm more than happy to answer any questions, and you're more than welcome to publish my responses, but I implore you to please remove the content that is so unfairly disparaging to me right now. I'm a fighter with you. We have the same goals.
Comparing the symbols
The koru (Māori for '"loop or coil"') is a spiral shape based on the appearance of a new unfurling silver fern frond. It is an integral symbol in Māori art, carving and tattooing, where it symbolizes new life, growth, strength, and peace. The koru is the integral motif of the symbolic and seemingly abstract "kowhaiwhai" designs traditionally used to decorate wharenui (meeting houses). There are numerous semi-formal designs, representing different features of the natural world.
The BoyLover logo (BLogo) is a small blue spiral-shaped triangle surrounded by a larger triangle, whereby the small triangle represents a small boy and the larger triangle represents an adult man. A variation of the BLogo is the Little Boy Lover logo (LBLogo), which also embodies a small spiral-shaped triangle within a larger triangle; however, the corners of the LBLogo are rounded to resemble a scribbling by a young child.
As you can see, the OFFICIAL WIKIPEDIA explanation regarding the koru Maori symbol states it is a SPIRAL, not a TRIANGLE. Paul Myhill's is clearly a triangle with rounded corners. What's the real explanation then? I'm not judge, jury, executioner, I leave all the decision making to my readers. With that said, I'm just appalled I have to spend my birthday second-guessing two years of work, but hey, shit happens. At the same time, I have to say some things inside the Silent Children's narrative bother me, and it has been that way for a while so I couldn't leave this for another day.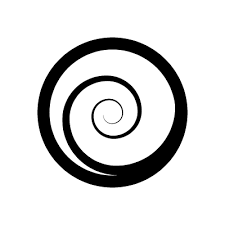 The Silent Children narrative
According to Paul – Chris and Chester were NEVER involved with the project. As for my knowledge of where the rumor originated from, it originated online around late 2018. Enty Lawyer from CDaN and Gabe Hoffman from An Open Secret are responsible for the firsts posts in that direction. Jamie Dlux, Mr. Self Destruct AKA Kris Taylor, and MYSELF made the rumor popular with out videos on social media – I trusted Enty Lawyer back then. I DONT TRUST ENTY ANYMORE…
As you probably know, Gabe Hoffman is a snake, he is responsible for ruining my podcast on Patreon. Plus he is involved in disinformation campaigns against Isaac Kappy, Fiona Barnett, Pizzagate, QAnon, and many other cases. At the same time, I was friends with ENTY for a while, knowing well Enty could be compromised by Gabe, I decided to keep digging. I think Enty Lawyer is owned and controlled opposition. Enty is a good dude, but at the same time, I believe he fell victim to blackmail. Sadly, Gabe might be blackmailing ENTY to push these narratives, and I got caught in the crossfire…
INDEED Chris, Chester, Anthony, Avicii, Kate, were killed over their involvement in exposing child sex trafficking. I have gotten confirmation they were trying to decode a black book containing names and addresses where kids were being delivered. Where is this black book now? Most likely gone, burned, destroyed. The book exposed many in Hollywood who were getting trafficked children delivered to their houses. Jeffrey Epstein, James Alefantis, NXIVM were all suppliers of children for the elites for pedophilia, adrenochrome, and child sacrifice.
What does this change direction wise?
These revelations change NOTHING – Except I have to be cautious with the Silent Children narrative and focus more on Epstein, which seems proper. The "NASTY BUSINESS" blind written by Himmmm has WAY MORE credibility than anything Enty or Gabe have ever said about the Silent Children. Enty is alive, Himmmm is not, why? Why did ENTY try to lie by saying there were witnesses when Himmmm killed himself? THERE WEREN'T any witnesses.
Himmmm died a month after publishing Nasty Business, and so, I'm following his rabbit hole for this, not Enty's. THIS ARTICLE SUMS IT UP, I think the Silent Children may be used as a distraction by Black Cube Intelligence ops to deflect from The Epstein/Alefantis/NXIVM ring. Who does Gabe work for? Black Cube and the MEGA Group. Who covers for Epstein, Maxwell, and Weinstein? Black Cube, MEGA Group, and Mossad. I cannot marry with either theory now, I need to expose both narratives as equally likely.
It doesn't take a genius to see what's going on here, but NOTHING CHANGES. I turn my focus on Epstein, Maxwell, The Clintons, Geffen, Spielberg, and Hanks. NO ONE inside the Silent Children crew will confirm the participation of these men in the project, so why keep chasing my own tail? As HONEST 101 journalism preaches, I OWE MYSELF TO THE TRUTH, NOT TO AN AGENDA OR A STORY.
Louder Than Love Premiere, delayed
As if my inconveniences with censorship and financials were not enough turns out CRITICAL info is falling on my lap regarding my film. Im banned from Patreon, Facebook, and Twitter, but that's the least of my concerns. There are a lot of pending interviews and people I need to talk with before I can release the final cut of the film. I got new CRITICAL intel during the last two months, but sadly contact has been postponed once and again. I guess everyone is trying to survive somehow, myself included.
Due to the mess in the world (Covid-19 + NWO fuckery) everyone has been messed with, their lives interrupted. Deadlines, business, family, finances, I'm not immune. With that said, I find myself doing a film for the very first time, all by myself. The website alone and censorship on social media are battles I've had to bounce through as well. I'm now reopening my podcasts as my finances oblige me to look for a different way to finance my existence. I'm a risk management consultant for Las Vegas handicappers, but with no sports, Im screwed.
The information that I'm waiting for is critical to the film. There is no way I can maintain the same narrative, after Paul's letter, but there's more. A couple of musicians have been thinking about talking, but the contact disrupted. I want to give them a bit more time. If they weren't critical, I wouldn't wait long. Also, please understand I have to take breaks or go insane. So, along those lines, I also have to say I'm trying to live my life, with my birthday being tomorrow. I found new love as I met the most amazing, wonderful woman in the world.
CHEERS.
If you like my work
If you want to help this website and my projects, please consider subscribing to the Total Disclosure Podcast. My aim is to become a self-sufficient mainstream media network with integrity. While I understand it may be inconvenient, due to the nature of my work most standard donation channels are wary of us, I'm banned from Patreon and can only provide a PayPal account via email or Direct Message. The best way to help is by subscribing to my podcast, if you wish to access the podcast via this website directly contact me for details and you will be given access to the Members Area. Otherwise, please email me for the new PayPal address or to donate directly using the following details:
BANKING INFORMATION
Account Holder: Alessandro Valerin Castellon
Account Number: 200-02-084-010109-1
Bank code (SWIFT/BIC): BNCRCRSJ
IBAN Number: CR46 0151 0842 0020 1010 90
Bank: Banco Nacional de Costa Rica
Address: Avenidas 1 y 3, Calle 4, San Jose, Costa Rica
CRYPTOCURRENCY
Bitcoin: 1BPxS6zfbG94HwmdNgS2m8rhrPrcdoosEY
Ethereum: 0x0e3776782E92B4924a799c3766A77ADC355e16C2
Litecoin: LfbTARZEJ6ELvucf2yhhu6Jjj7YXfzyQWw